OUR 4th WORLDWIDE AQUATHON DAY:
https://www.facebook.com/events/1219367254804938/
Can you do Aqua marathon for 1,5 hours with 3 different programs?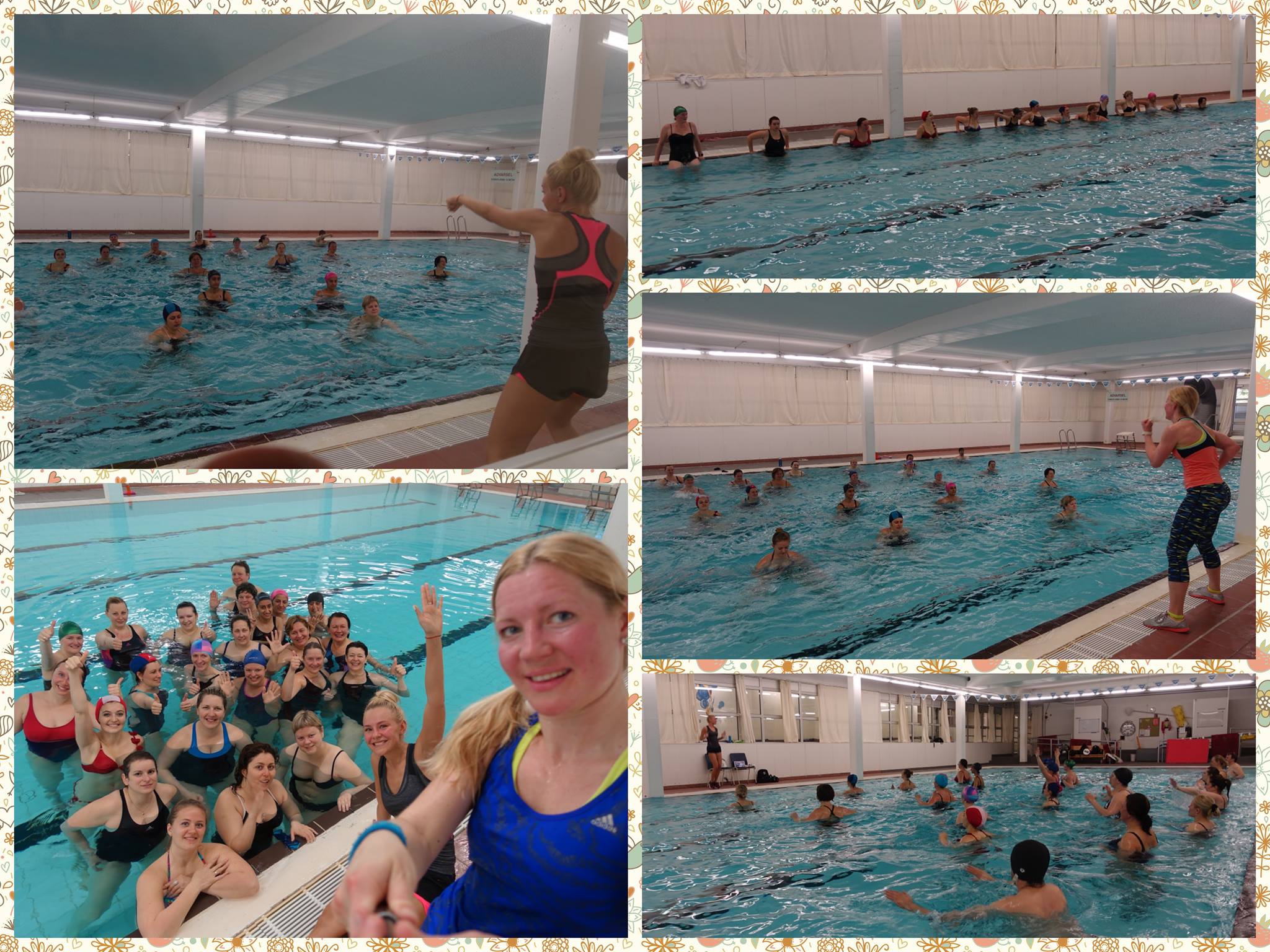 Registration and payment from 12.00.
Program-
12.30-13.00 Aqua Party
party with different dance styles
13.00-13.30 Aqua Tabata
Tabata interval training is one of the most effective types of high intensity interval training. Mixing this format with the properties of water through a variety of simple, yet intense exercises, allows each class to blast away the calories and provide noticeable results in a short amount of time. Whether your goal is muscle tone, weight loss, or both, this class will provide what you are looking for.
13.30-14.00 Aqua Battle :))
Aqua Mix style with 2 groups, who is better?! :)
Try it and you will love it! :)
We are celebrating Worldwide Aquatic day!
"You are probably wondering why 1,5 hours? To help existing clients to judge their new renowned strengths thanks to aqua fitness and to give enough time for many new clients to jump in and try it for the first time. I wanted to find a way to help many more and this is how the dream of a Worldwide Aquathon Day was born. I honestly can say that I couldn't have done it without ALL your support as we now have over 50 countries behind this intuitive to promote aqua fitness through our Worldwide Aquathon Day. "
Participant fee: Kr 100,- from family
Instruktører fra Rogaland
1,5 timer Maraton program kommer snart!
Sauna is available afterwards.
Registration necessary.
Viktig påmelding på facebook - trykke gåing eller tlf.92505943 eller til epost: ilzefitness@gmail.com
Participate can everyone!!!
Be part of Worldwide Aquatic day!!!
Location - Sandvikbakken 36, 4329 Sandnes